1922 Martin Wurlitzer 2090
---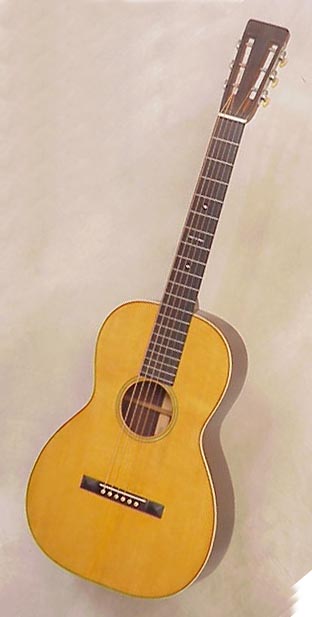 The most famous guitars that Martin made for the Wurlitzer companies were the first dreadnoughts, but Martin also made other models for sale under the Wurlitzer brand, including this guitar, which was offered in 1922 as a Wurlitzer Model 2090.
In addition to the Wurlitzer brand name on the back of the peghead and on inside back seam (the Martin brand is also stamped inside), there are several other ornamental features that differentiate this guitar from Martin's standard 0-28: the wide soundhole rosette, the fingerboard inlay pattern, the herringbone backstripe, and the violin-type black-and-white line (wood inlay) around the top edge.
This guitar (inv. #AB4231) is one of only 11 made and is in exceptionally fine condition. With its original hard case it is priced at $7,500.
This instrument is SOLD
For full appreciation...