c1929 National Style 2 Roundneck
---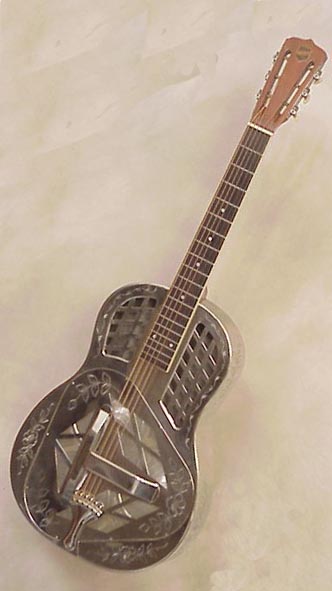 In the late 1920s, National's new tri-cone resonator guitars were immediately embraced by Hawaiian players, who were most in need of the increased volume. But standard "Spanish" style players were not so quick to switch over, and consequently roundneck tri-cones are rarer than squarenecks.
Tri-cones were available in four different styles, with progressively elaborate floral engraving patters. The rose motif of Style 2 is the simplest (Style 1 has no engraving) but is quite elegant in its simplicity.
This guitar (inv. #RG4044) is in excellent condition and with its orignal soft case is priced at $10,750
This instrument is SOLD
For full appreciation...