'59 Telecaster
---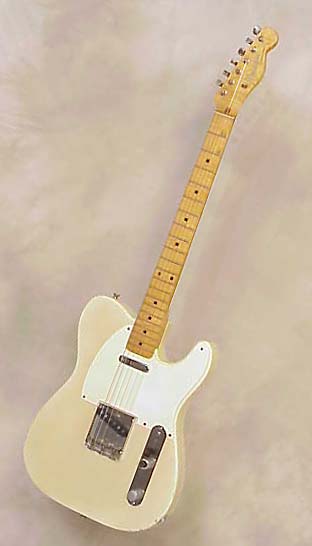 By 1959, Fender had introduced the Stratocaster and the Jazzmaster as improvements on the original Telecaster (ne Broadcaster) of 1950, but to many players the Telecaster wasn't broke and didn't need fixin'.
This 1959 Telecaster (inv. #EF6177) is a case in point. The strings-through-body design of the original was changed in late 1958 to allow the player to load the strings through the back of the bridge. Otherwise it's essentially the same as the original -- a classic that still holds its own against all the "improvements" of the past 50 years. This guitar is in excellent condition except for some minor belt buckle wear on the back. With a circa 1960 brown Tolex-covered Fender hard case, it is priced at $8000.
For further enjoyment...