1967 Rickenbacker 360-12
---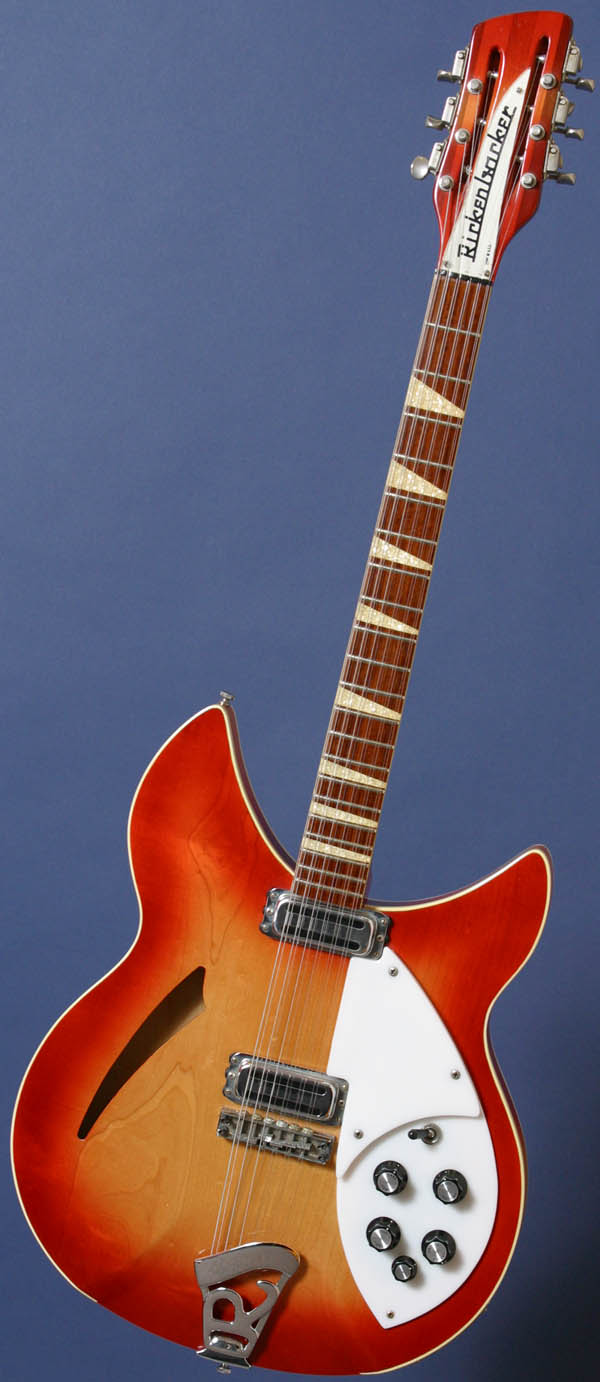 Rickenbacker brought a unique sound to rock and roll music in 1964 with the first 12-string guitars. Not only did the octave strings create strong melody lines, the effect was made even stronger by Rickenbacker's stringing configuration, with the low string in front of the high octave string (the opposite of traditional tuning of acoustic 12-strings in folk music).
Company owner F.C. Hall personally introduced the 12-string to the world's biggest rock and roll band when he delivered a new 360-12 to Beatle George Harrison in New York in 1964. It was the second 12-string the company had produced and the first with the reversed octave-string configuration. It had the Deluxe trim, with bound top and back and triangular fingerboard inlays.
By the end of 1964, Harrison had introduced the sound to the world via his solo on "Hard Day's Night." Also by the end of the year - starting in June, actually - Rickenbacker began changing the design of the 360-series models, rounding off the top edge and eliminating the binding. Rickenbacker did not stop producing 360-12's in the "O.S." or Old Style version, but they are quite rare.
This guitar (inv. #EX0940) is a 1967 Old Style 360-12 and is in exceptionally fine condition. With hard case it is offered at $22,500.
This instrument is SOLD
For further appreciation...