1942 Martin F-9
---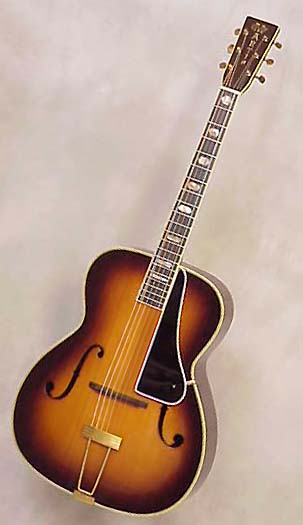 Martin's Holy Grail may be the prewar D-45, but in its time, the D-45 was less expensive and less rare than Martin's top-of-the-line archtop, the F-9. Martin made 72 F-9s compared to 91 D-45s.
The F-9 has a carved spruce top, like the classic archtops of Gibson and Epiphone, but the back and sides are the stuff of Martin's legendary flat tops -- Brazilian rosewood and 16 inches wide.
Some Martin archtops have been converted into excellent flat tops but you wouldn't want to do that to this one. It's the cleanest F-9 we've ever seen. With original hard case this guitar (inventory #AR3532) is priced at $20,000.
This instrument is SOLD
For further enjoyment...