1891 Martin 0-42
---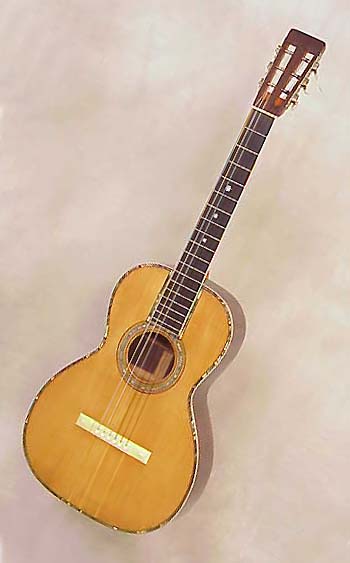 Style 42 was the fanciest Martin ornamentation available in 1891, when this beautiful 0-42 (inv. #AB4152) was made.
The abalone pearl border extends around the end of the fingerboard on the top of the guitar. The bridge is genuine ivory. The tuner buttons are mother-of-pearl.
This fine instrument has been restored and refinished by Pimentel and is in exceptionally fine condition. With a hard case, it has been reduced to $8000.
This instrument is SOLD
For further enjoyment...