Ludwig Big Chief
---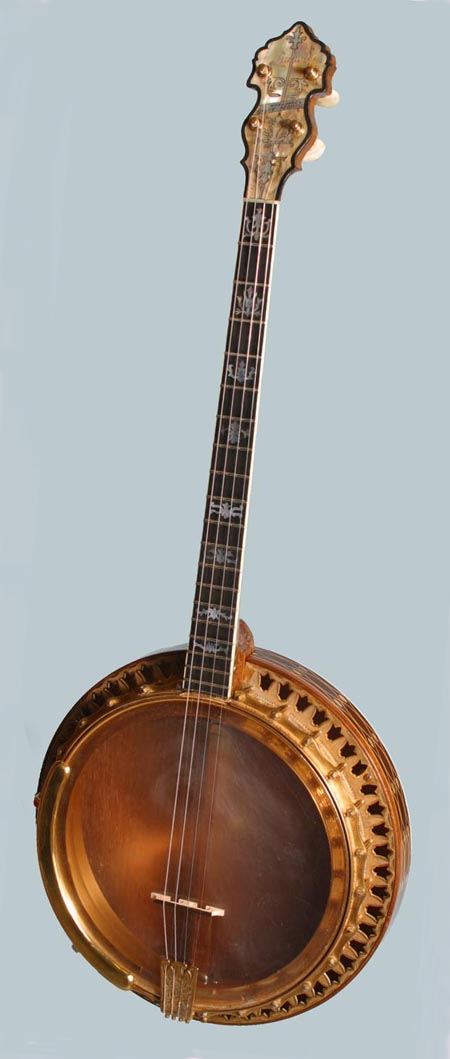 At the height of the Jazz Age in the 1920s, banjo makers introduced ever more ornate and expensive models. Leading the pack in the late '20s was Ludwig -- the same company whose name appeared on the bass drum head of Beatle Ringo Starr. Ludwig's Standard Art series served as a sort of gateway to the company's high end models.
This rare Ludwig Standard Art tenor (inv. #JE2640) from circa 1930 represents the opulence of the Jazz Age, with elaborate carving on the neck heel and back of peghead, extensive pearl and wood inlays, and engraved gold-plated hardware.
This banjo is in exceptionally fine condition. With original hard case it is offered at $4,500.
This instrument is SOLD
For full appreciation...
Body
Close of neck/body area
Fingerboard
Headstock
Back of headstock
Back of neck
Neck heel
Resonator
Full back view