Jethro's F-5
---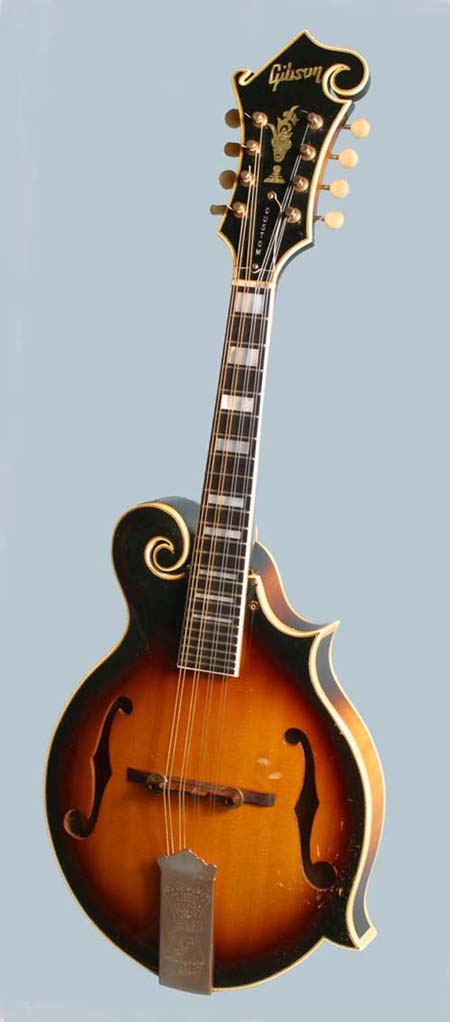 Kenneth "Jethro" Burns may be famous as the mandolin player in the hayseed comedy duo Homer and Jethro, but he was one of the most accomplished jazz mandolinists ever.
This 1967 Gibson F-5 belonged to Jethro and was used extensively by him. It was modified for him with the removal of the fingerboard extension and the addition of the custom engraved tailpiece cover.
This mandolin (inv. #MF6694) is in VG+ condition and comes with heavy duty flight case, a letter from Jethro's son John Burns and a photo of Jethro with this instrument. Initially offered at $15,000, it has now been reduced to $10,000.
This instrument is SOLD
For further enjoyment...
Close of body
Fingerboard
Pickguard mounting hole
Headstock
Back of headstock
Full back view
Back of neck
Back of scroll
Close of back