1953 Esquire with Deluxe Amp
---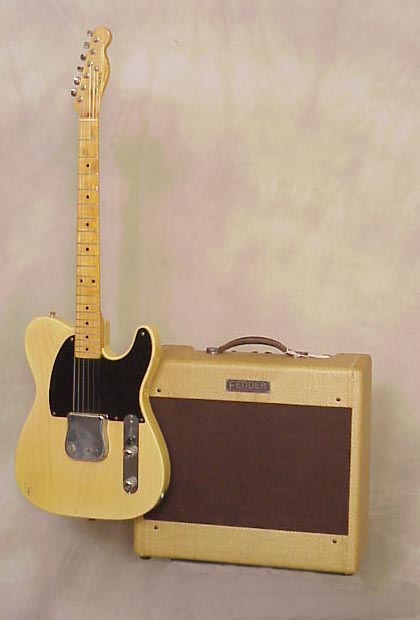 In 1953 rock and roll was still a year in the future, but if you wanted to get ready to rock, this this Fender Esquire and Deluxe amp were all you needed. They're still all you need to get back to basics.
The Esquire was Fender's first electric Spanish guitar, and although it has been overshadowed by the Telecaster and Stratocaster, its single pickup is still the source of the classic Fender sound.
Fender amps were a critical element in that classic sound, and the tweed Deluxe is still the most highly revered of the single-speaker '50s models.
The guitar comes with its original gig bag. Both guitar and amp are in excellent condition and are offered together (SOLD).
This instrument is SOLD
For further enjoyment...