Al Dexter's Martin D-28
---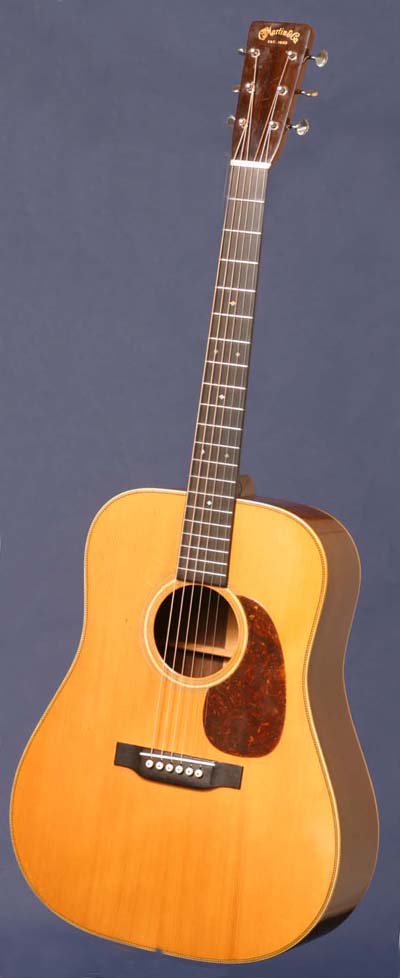 Al Dexter's song "Pistol Packin' Mama" was a hit not only for Dexter himself -- selling three million copies in 1942 -- but also for Bing Crosby and Frank Sinatra. The Texas native was also a bar owner at one time, and he introduced the term "honky tonk" to country audiences with his hit "Honky Tonk Blues."
Dexter's guitar of choice was this 1935 Martin D-28. Some time in the 1950s he sent it back to the factory for refretting and refinishing.
This instrument (inv. #AA6336) is in excellent condition and comes with a letter from Dexter's son, a letter from a Navy officer whose ship was nicknamed "Pistol Packin' Mama," and two promotional photos of Dexter with this guitar. With a 1950s hard case, it is priced at $35,000
This instrument is SOLD
For full appreciation...