1930s Prairie State by Larson Bros.
---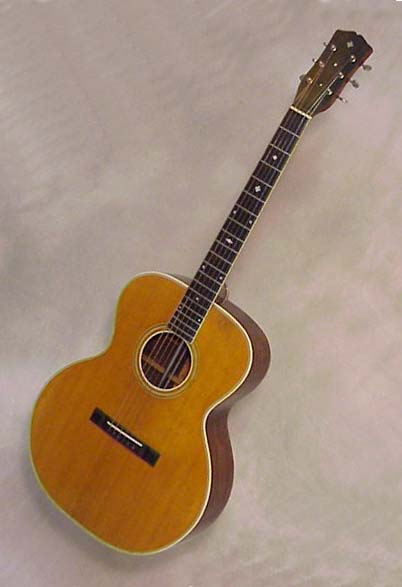 The Larson Brothers of Chicago made an estimated 12,000 guitars between 1900 and the early 1940s, and many of their best examples bore the brand name Prairie State.
This 16"-wide Prairie State model from the early 1930s (inv. #AM4642) is a case in point, has exceptionally fine sound and playability. Its back and sides are of Brazilian rosewood, and the body is supported by the Larsons' patented double rod system.
This instrument is in excellent condition and, with soft case, is priced at $12,500.
This instrument is SOLD
For further enjoyment...