D'Angelico Plectrum Guitar
---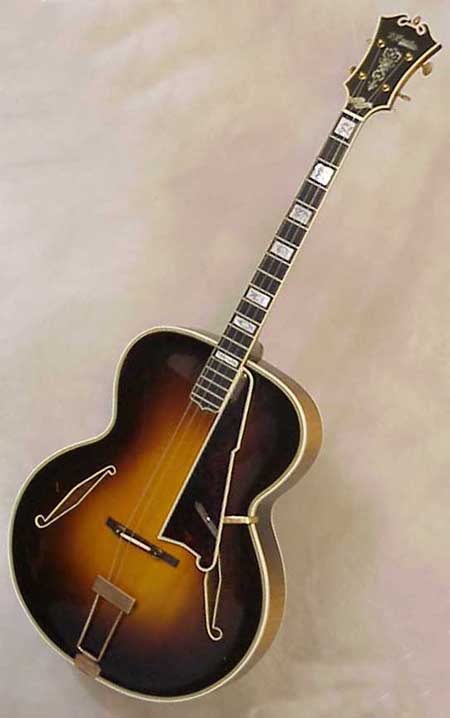 John D'Angelico was just developing his own style as a maker of archtop guitars when he built this beautiful plectrum model in 1937. It has the standard four-string, 26-inch scale of a plectrum guitar and is the only D'Angelico of its kind we've ever encountered.
Based on his Excel design, this model has engraved inlay, an ingraved pickguard and early style straight-slot f-holes.
In excellent condition, with original hard case, this guitar (inv. #TG0250) is priced at $12,500.
This instrument is SOLD
For additional enjoyment...