1955 Fender Telecaster
---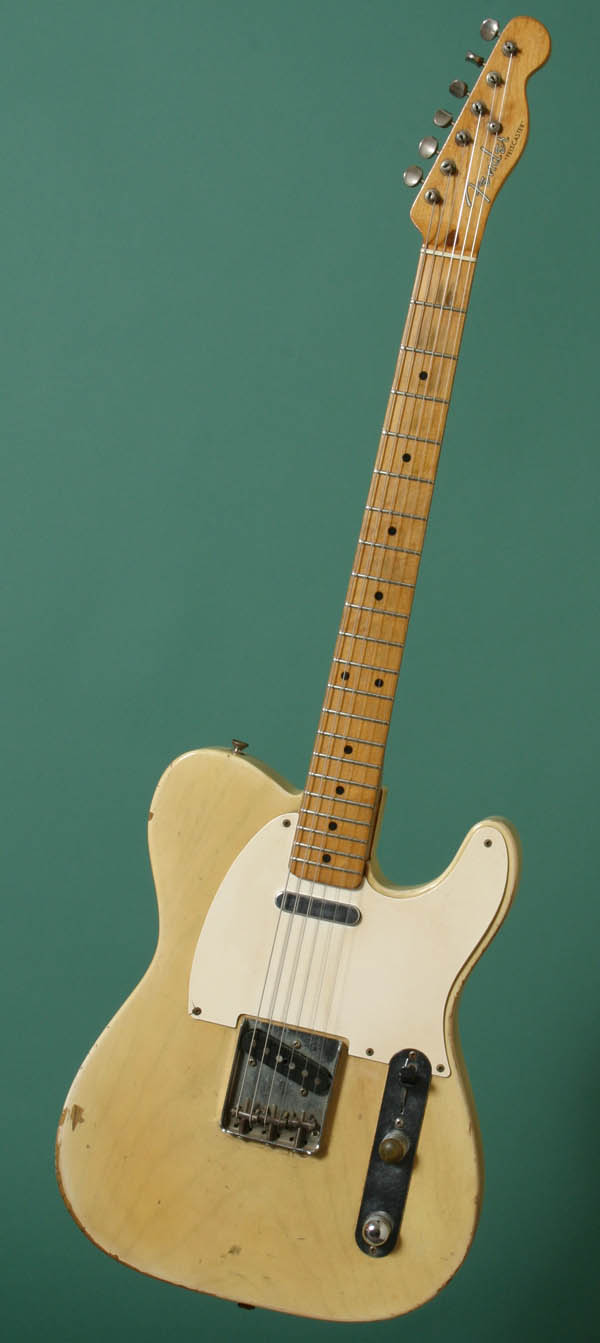 Despite being overshadowed by the Stratocaster in 1954, the Fender Telecaster continues to hold its own in the hearts of players and collectors alike. This 1955 Tele is a perfect example of a guitar that has been played but is still a prime collectible.
This Tele features the quintessential "Tele Blond" finish and is a 1955 baby in every respect. The neck and body both are dated 5-55, the tape in the cavity is dated 5-21-55, and the pot codes are 304511, indicating the 11th week of 1955. The neck has been refretted (hey, if a guitar's good enough to play, then sooner or later you're going to have to refret it), and the neck has been oversprayed.
This guitar (inv. #EF7345) is in VG+ condition. With its original tweed-covered, center-pocket hard case it is SOLD.
For further enjoyment...
Close of body
Pickguard
Fingerboard
Headstock
Back of headstock
Back of neck
Neckplate
Full back view
Back of body
This instrument is SOLD