Chet Atkins' SST
---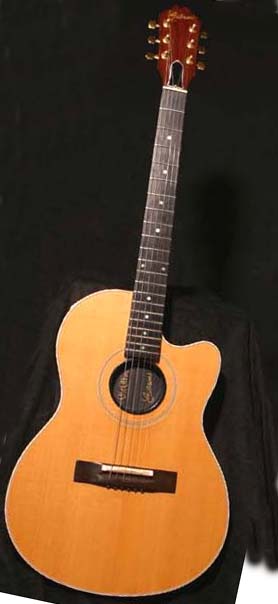 This is not just any Gibson Chet Atkins SST, it's a 1988 model that was owned and used by Chet himself. The bridge and pickup are not standard SST style and were specially designed for Chet's personal playing style.
A certification letter is included from Chet's nephew Johnny Burns.
This instrument, inv. #ED2068, is in exceptionally fine condition. With original case it is priced at $5000.
This instrument is SOLD
For full appreciation...
Close of body
Bridge
Headstock and upper neck
Close of headstock
Certification letter
Soundhole