Ronnie McCoury's 1997 Gilchrist
---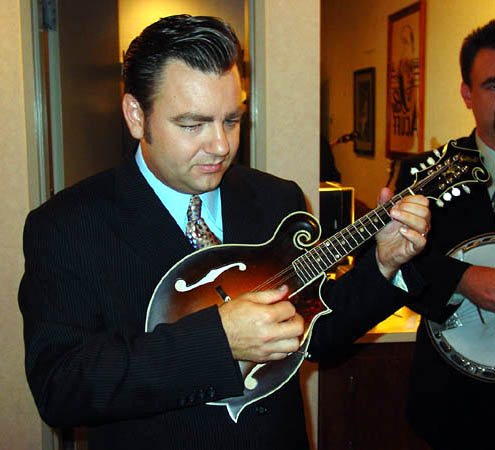 Stephen Gilchrist is the premier living maker of bluegrass mandolins, and this 1997 Gilchrist Style 5 has a special pedigree, having been owned by Ronnie McCoury and Mark Howard.
McCoury used this mandolin in the studio to record The Mountain with the Del McCoury Band and Steve Earle and then played it extensively on tour in Europe as well as in the USA.
McCoury then passed it on to Mark Howard, a well-known Nashville producer of acoustic music and a member of the eclectic bluegrass group The Clusterpluckers. Howard played it extensively onstage.
This instrument (inv. #MF7059) is in VG+ condition and comes with a letter from McCoury verifying his ownership and use of the mandolin. With hard case, it is offered at $25,000.
This instrument is SOLD
For further appreciation...