1937 Martin 000-45H
---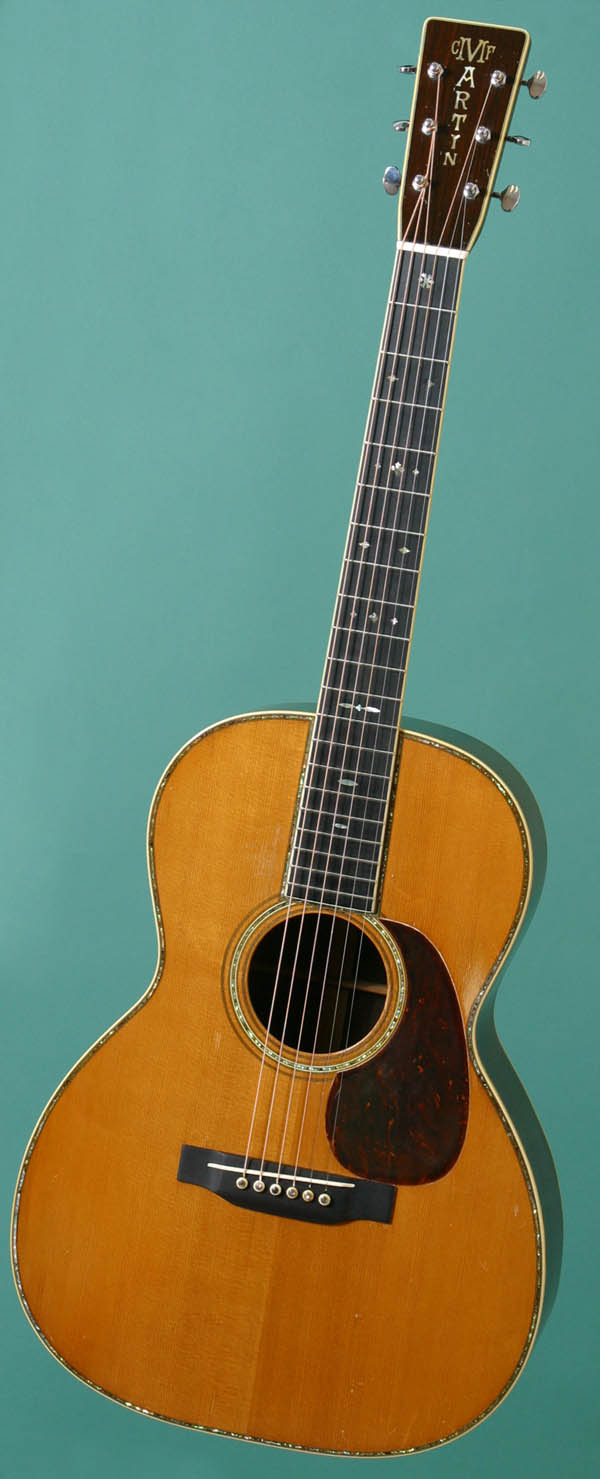 The decade of the 1920s may be known as the Jazz Age, but it was also a boom time for Hawaiian music. The evidence is in Martin guitars, which switched from gut strings to steel strings (and stronger bracing) as a direct result of the popularity and influence of Hawaiian music.
The most familiar Martin Hawaiians are the koa-body 00-18s and 00-28s, but virtually any of Martin's regular models was available through a special order, and a few of the more affluent players - two, to be exact - ordered 000-size Hawaiians with the most expensive standard ornamentation style.
This 000-45H from 1937 is one of those two that are recorded in Martin records. Like the typical Hawaiian model, it has 12 frets clear of the body (Martin 000s by this time had a 14-fret neck), but it has a solid headstock rather than the slotted design of earlier Martin 12-fret models. Unlike the typical Martin Hawaiian, this guitar was fitted with a curved (radiused) fingerboard, so that conversion to standard "Spanish" style play did not require altering the fingerboard. The original bridge was altered to accept a slant-mounted saddle, but it was damaged and has been replaced (the original is still with the guitar). The new nut is completes the setup for standard "Spanish" style play.
1937, EXC, 12 fret neck with solid peghead, according to Martin records one of only two 000-45H (Hawaiian) models ever made, original standard curved fingerboard with standard frets, set up standard style (not Hawaiian), a superb instrument as well as a great collectors' item, OHC This instrument (inv. #AB7130) is in excellent condition. With hard case it is SOLD.
For further enjoyment...