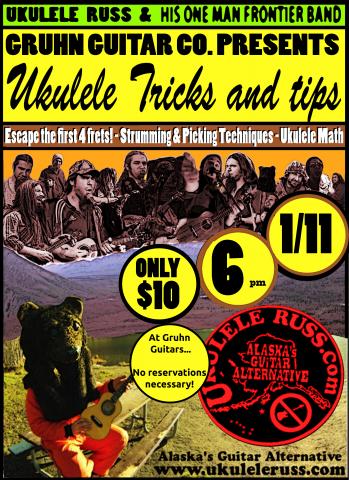 Please join us on Thursday, January 11 from 6-8 pm at Gruhn Guitars for a group ukulele lesson from Ukulele Russ. Ukulele Russ will charge only $10 a person and if you don't have a ukulele you can purchase one for the class for 10% off from Gruhn Guitars.
Russ is currently on tour through the Lower 48 from his home in Alaska where he is a bit of a ukulele legend and local personality. He will teach the basics of how to play the ukulele is his own unique and entertaining way.  You will be sure to walk away with new tips for playing the uke and laugh along the way. 
No reservations necessary. For more information, please contact eric@gruhn.com or  ukuleleruss@gmail.com.