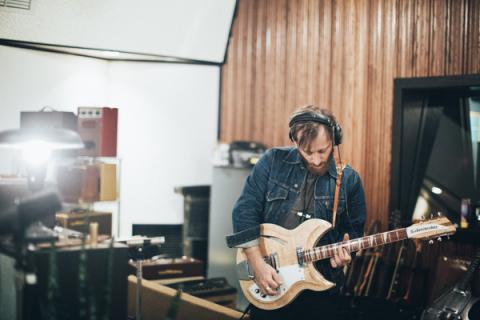 Exclusively at Gruhn Guitars
Gruhn Guitars is proud to present for sale a portion of Grammy award winner Dan Auerbach's personal collection of guitars and amplifiers. Auerbach has achieved notable success as a musician, songwriter and a vocalist for the Black Keys, The Arcs, Blakroc, The Fast Five, The Barnburners and during his solo career.
This collection includes the 1960 Martin D-18 that Auerbach used in the studio and during the recording of the album Turn Blue. The guitars and amplifiers are on display at Gruhn Guitars and can be viewed online by clicking here.
Please feel free to contact us at Gruhn@gruhn.com or 615.256.2033 with any questions about this collection.