1965 Fender Stratocaster
---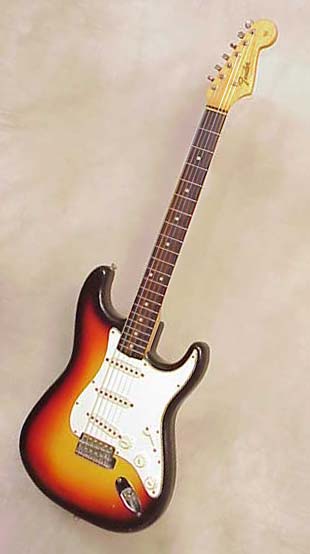 Although the purchase of Fender by CBS took place in January 1965, the "pre-CBS" period -- the period before CBS-made parts and CBS design changes began to appear -- extends well into 1965. And this beautiful, three-tone sunburst Stratocaster came in well under the "pre-CBS" wire.
The headstock is still the original smaller size with the transitional gold logo and the neckplate, with its L-series number, does not have the script letter-F of later examples. Other standard features include the nitro-cellulose finish and tremolo.
This instrument (inv. #EF6157) is in exceptionally fine condition with original hard case (SOLD).
This instrument is SOLD
For further enjoyment...