1937 Gibson Super 400
---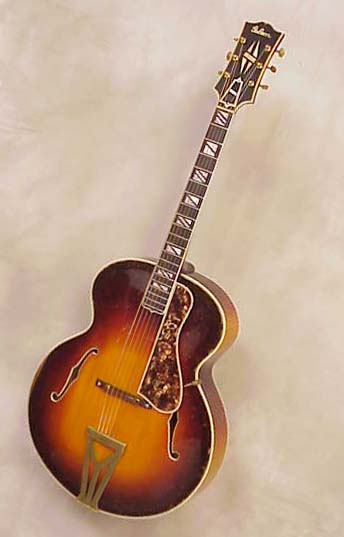 Gibson raised the bar for archtop guitars with Super 400, which was bigger and fancier than any Gibsons since the days of Orville Gibson in the early years of the 20th century. The body shape, in fact, was copied from the large Style O model of 1902.
This early 1937 Super 400 (inv. #AR3550) was one of the last with the small upper bout. The maple back is beautifully figured with a "bubbling" flame. The tuners are original open-back Grovers.
This guitar shows some playing wear, an indication of its fine sound. In VG condition, with original hard case, it is priced at $6500.
This instrument is SOLD
For further enjoyment...
Pickguard and fingerboard area