Maybelle Carter's 1928 L-5
---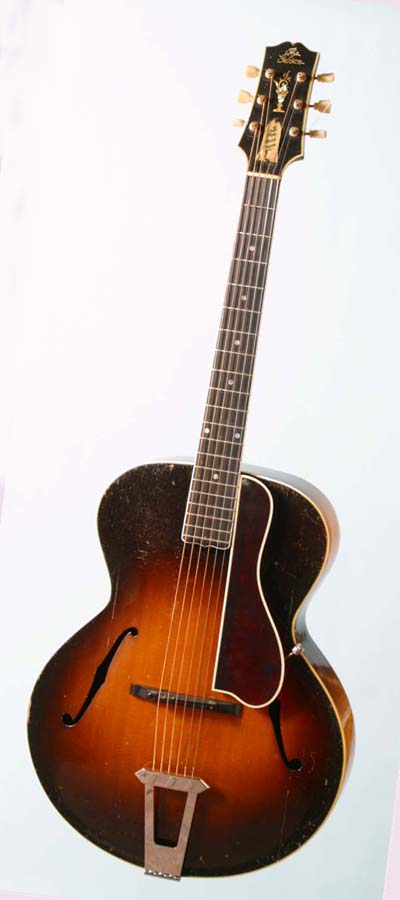 "I consider this to be the most important single guitar in the entire history of country music," says George Gruhn, and he does not exaggerate. "Mother Maybelle" Carter bought this guitar in 1928, the year after the Carter Family made its first recordings in Bristol, Tennessee. With her brother-in-law A.P. Carter and his wife Sara, she played this guitar on the recordings that would become the foundation of country music. In addition, she played in a distinctive style -- featuring the melody played with the thumb and the rhythm played with the index finger -- that would become as widely copied the Carter Family's songs. No other guitar represents as much country music history as this instrument.
Maybelle continued to use this instrument (inv. #AR3719) as her primary guitar throughout her long career. It is in VG+ condition. With a hardshell case, it is SOLD.
This instrument is SOLD
For further enjoyment...
Close of body
Bass-side f-hole area
Bridge area
Fingerboard
Headstock
Truss rod cover
Back of headstock
Back of neck
Full back view
Back of body
Back of body
Back wood