Martin 00-45S replica
---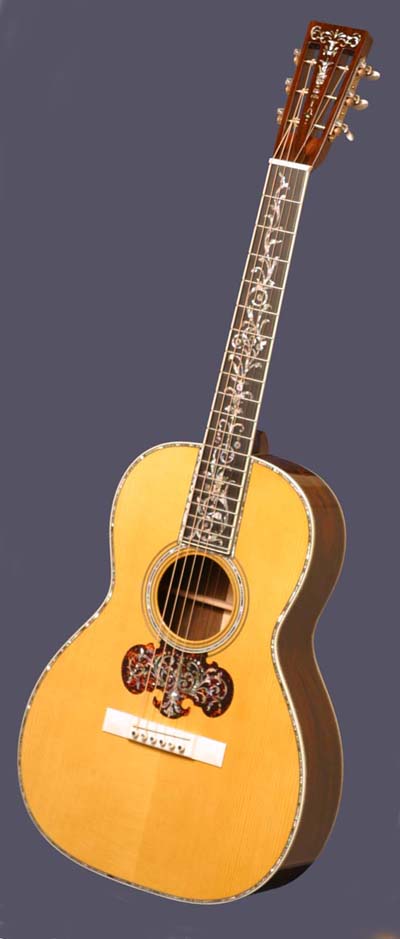 In 1902 Martin marked the introduction of its new Style 45 ornamentation with an ultra-deluxe 00-45 guitar. A century later the Martin company announced the 00-45S (S designates a 12-fret neck), a limited edition replica of the original.
The first of these replicas have just been produced. Martin has kept the prototype, and this is #2 of the announced run of 100 instruments.
In addition to the ultra-deluxe inlay, this instrument (inv. #AB6571) comes with a special wood coffin case with padded interior. The manufacturer's suggested FULL retail price is $25,000.
Please feel free to call us at 615-256-2033 with any questions regarding Martin instruments in our inventory.
This instrument is SOLD
For further enjoyment...
Close of body
Soundhole,pickguard and bridge
Upper body and neck joint
Fingerboard
Headstock
Tuners
Back of headstock
Full back view
Back of body
Back of neck
Neck heel area