Comins 7-string
---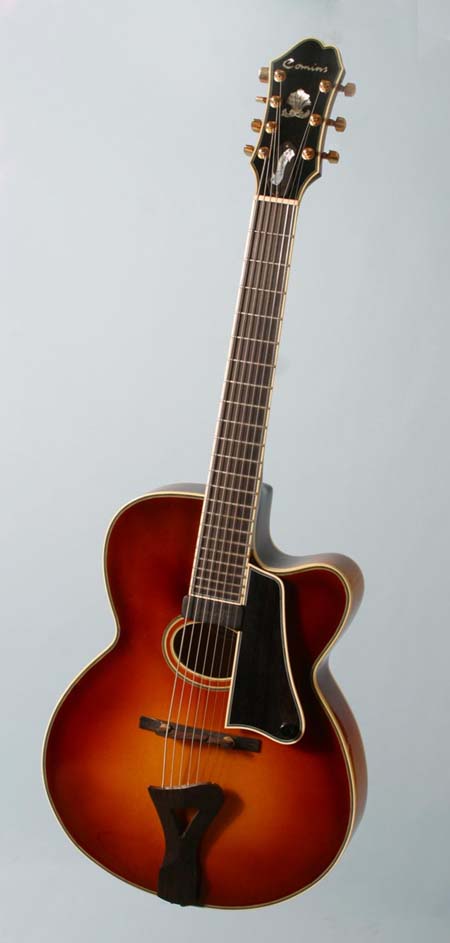 Bill Comins of Willow Grove, PA, specializes in archtop jazz guitars, and the Chester Avenue is the top of the line of his traditional models. This 1995 7-string has a 16" body width, oval soundhole and Benedetto floating pickup. This instrument (inv. #AR3692 is in mint condition. With orignal hard case it is offered at $6,700.
This instrument is SOLD
For further enjoyment...
Close of body
Side view
Soundhole, pickguard area
Headstock
Truss rod cover
Back of headstock
Neck heel area
Full back view
Back of body