Johnny Cash's 1956 Martin D-21
---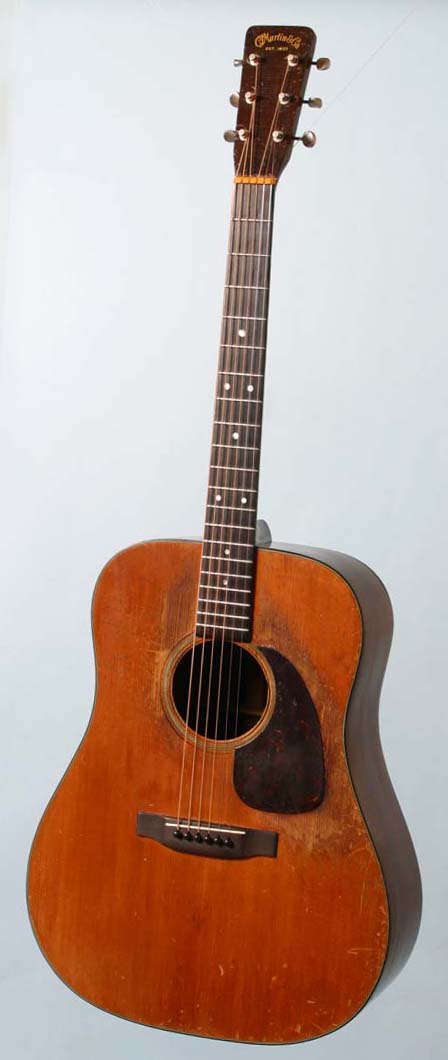 This Martin has lived a hard life, just like its original owner, country Hall of Famer Johnny Cash. Johnny passed it on to his brother, country star Tommy Cash, who eventually traded it for some musical equipment.
The D-21 was not nearly as popular as Martin's famous D-18 and D-28 -- just under 3,000 were made during the 15 years it was produced (1955-69). In materials an ornamentation it falls between Styles 18 and 28; it's essentially a D-28 -- complete with Brazilian rosewood back and sides -- with D-18 trim.
Despite the extensive playing wear, this guitar is still in very good structural condition. It comes with a notarized letter from Tommy Cash as well as a letter from the widow of the man who acquired the guitar from Tommy. With hard case, this important piece of memorabilia is .... SOLD.
This instrument is SOLD
For further enjoyment...
Close of body
Pickguard area
Fingerboard
Headstock
Back of headstock
Back of neck
Full back view
Back of body
Letter from Tommy Cash
Letter from last owner