July 9, 1923, Loar-signed Gibson F-5
---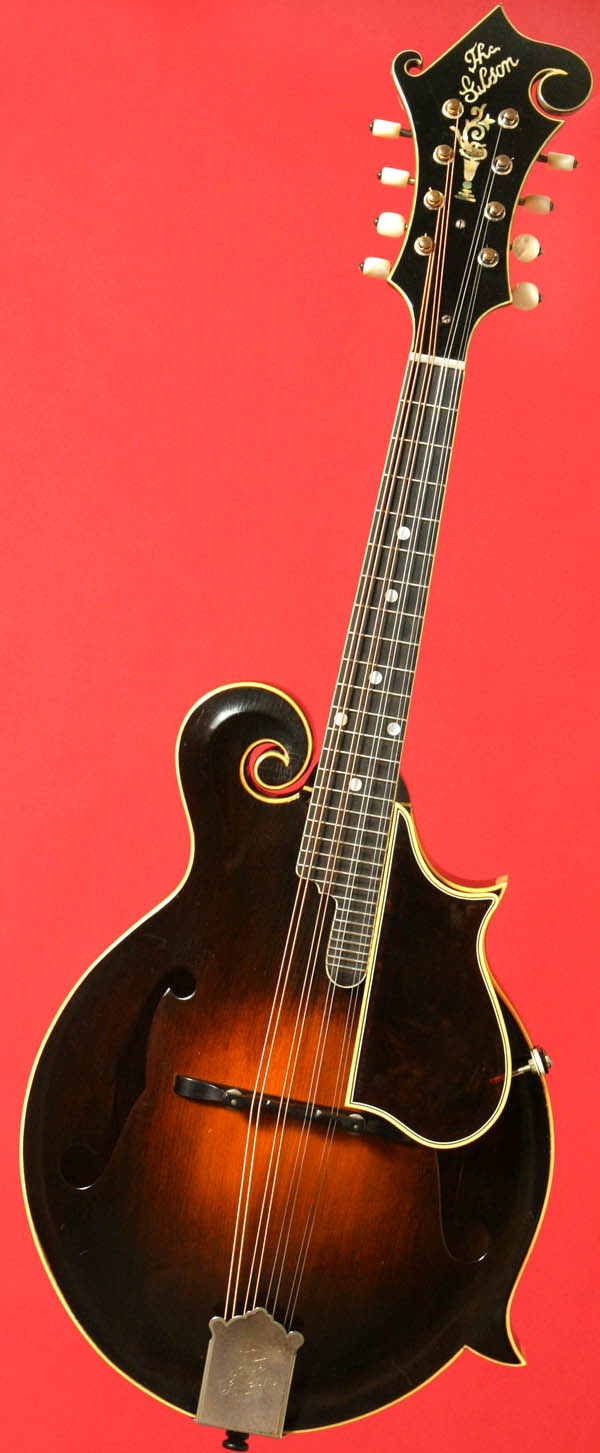 For bluegrass mandolinists, the Holy Grail is a Gibson F-5 signed by legendary acoustic engineer Lloyd Loar. That would make this F-5 signed by Loar on July 9, 1923, the same day he signed Bill Monroe's, the Holiest of the Holy Grails.
Like Monroe's, this instrument has the "side binding" - which Monroe fans know is the body binding turned 90 degrees so that with the black-white lines are visible from the side of the instrument rather than from the top. And it has an exceptionally fine sound. It has been refretted and is in excellent condition.
This instrument (inv. #MF7339) is offered with its original rectangular hard case (with the original case key). NO LONGER AVAILABLE
This instrument is SOLD
For further appreciation...
Pickguard
Tailpiece
Side view
Side view
Headstock
Back of headstock
Full back view
Back of neck
Back of body Serial number label Signature and date