D'Aquisto New Yorker
---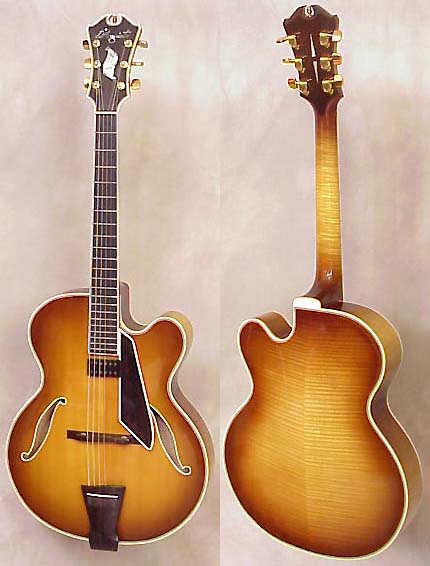 The late James D'Aquisto picked up the standard of archtop design from his mentor John D'Angelico and carried it forward with exquisite models such as this 1981 New Yorker (inv. #AR3467).
This guitar is 16 7/8" wide. The floating Kent Armstrong pickup is original. In exceptionally fine condition, it is priced at $32,000.
This instrument is SOLD
For further enjoyment...