1959 Gibson ES-335 sunburst
---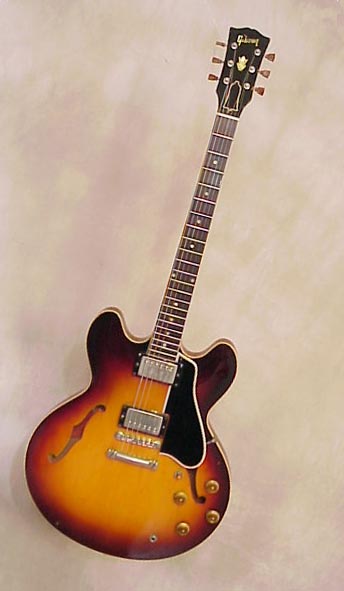 This 1959 ES-335 has the same double-cutaway, semi-hollowbody construction of all the classic dot-neck models Gibson produced between 1958 and '62, but it still has its own personality, thanks to a rich, deep sunburst finish and unusual double-white-coil humbuckers. The pickups are patent-applied-for, of course.
This instrument (inv. #EH5576) is in excellent condition and, with original hard case, is SOLD.
This instrument is SOLD
For full appreciation...